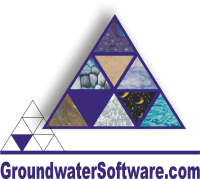 Our Policy
We wait 24 hours before charging your credit card! We want to be certain that your download and installation is successful, and if not, we assume that you will contact us within 24 hours, either by e-mail or telephone.

If you encounter problems while downloading and you have to go through the online purchase routine more than once, then your credit card will only be charged once!
How to Purchase Online
Click on the category that interests you
Click on the product name that interests you
From the Product Information page, select Online Purchase and follow the instructions.
What to do after Purchasing Online
Compare the size of the downloaded file to the file size specified on the Web site download page
If you encounter problems or have concerns, please contact us immediately at support@GroundwaterSoftware.com
Web Security
GroundwaterSoftware.com is located on a server that is dedicated to our site. The latter assures fast response times and enhanced security.
All credit card and ordering information is transmitted using the best encryption technology legally available in the USA. We use 128-bit RSA Data Security with a digital certificate signed by Verisign, the world's leading Digital Certificate Authority. This is your assurance that we are who we say we are and our site is safe and secure.
When you decide to purchase software from GroundwaterSoftware.com, you will notice (upon arrival at any of our secure ordering pages) that your Web Browser displays either a lock (Microsoft) or an unbroken key (Netscape). This is your browser's way of telling you that you are connected to a secure site and that any information you send is encrypted and safe. Your browser will determine whether your info is transmitted with 40-bit or 128-bit encryption.
If your browser does none of the above, you should either download an updated browser or learn more about your existing browser.
GroundwaterSoftware.com is continually monitored by Web and Network professionals to assure maximum security and a minimum of downtime.